What are the secrets to more sales?
How do companies grow their sales revenue and create customers who are raving fans? For salespeople, they wonder, "How will I hit my quota so I can buy a new house, buy a new car, take a vacation?" or another dream. Can sales success be learned?
Sales are the great equalizer of dreams. Everyone wants to be like the top salespeople, but nothing happens until a sale. Many look for the easy button to show them the sales secrets they need to become one of the world's top salespeople overnight.
The truth is, I explored some of the best sales tips that have helped me connect with business leaders. My customers were some of the world's largest companies, entrepreneurs who struck gold, and amazing people who were willing to share their secrets with me. I learned from sales experts who shared sales strategies I was able to put to use. I have read sales books and met their author. I'm ecstatic that today, my book, Billion Dollar Sales Secrets, is available worldwide. Amazon, Barnes & Noble, and Books-A-Million are just a few places, including thousands of indie books stores, libraries, and universities. If you want it and can't find it, let me know. I am joining the ranks of many others who share their secrets to sales success.
The early reviews reveal people love it!
A recent editorial review shared: "The book addresses all aspects of selling, from overcoming cold-call jitters to turning one-time successes into long-term opportunities. Its solutions to problems incorporate resources like trust and honesty or using self-awareness to tackle roadblocks in the way. Its fine-tuned advice on issues like planning and delivering stand-out presentations, the eight components of a successful call, and getting the timing right on follow-up efforts draw on Paranteau's years of experience well." (Forward Reviews, Jan 2021)
Sales Secret #1: Sales success starts with you.
I finished this last year, on March 5th, 2020. I watched the pandemic's devastating impact hit worldwide, and I knew life would change fast. I told people on my team who were at high risk to go home and prepare. It was the wrong time to release a book.
Fast forward a year. As the pandemic spread, work didn't stop. It changed. It was a new selling season, not like anything anyone had ever experienced before. The secret was that everyone was making it up as we went, day by day.
Don't you see – that's the secret! The sales secret is staring you in the face. You are enough right now to be successful. You don't have to compare yourself with where you want to be a year from now or the time to grow into the salesperson you are envious of today. The person in your business who has a great car the nice clothes makes selling seem effortless. You know the type. They would undoubtedly get a starring role if they were casting for a movie.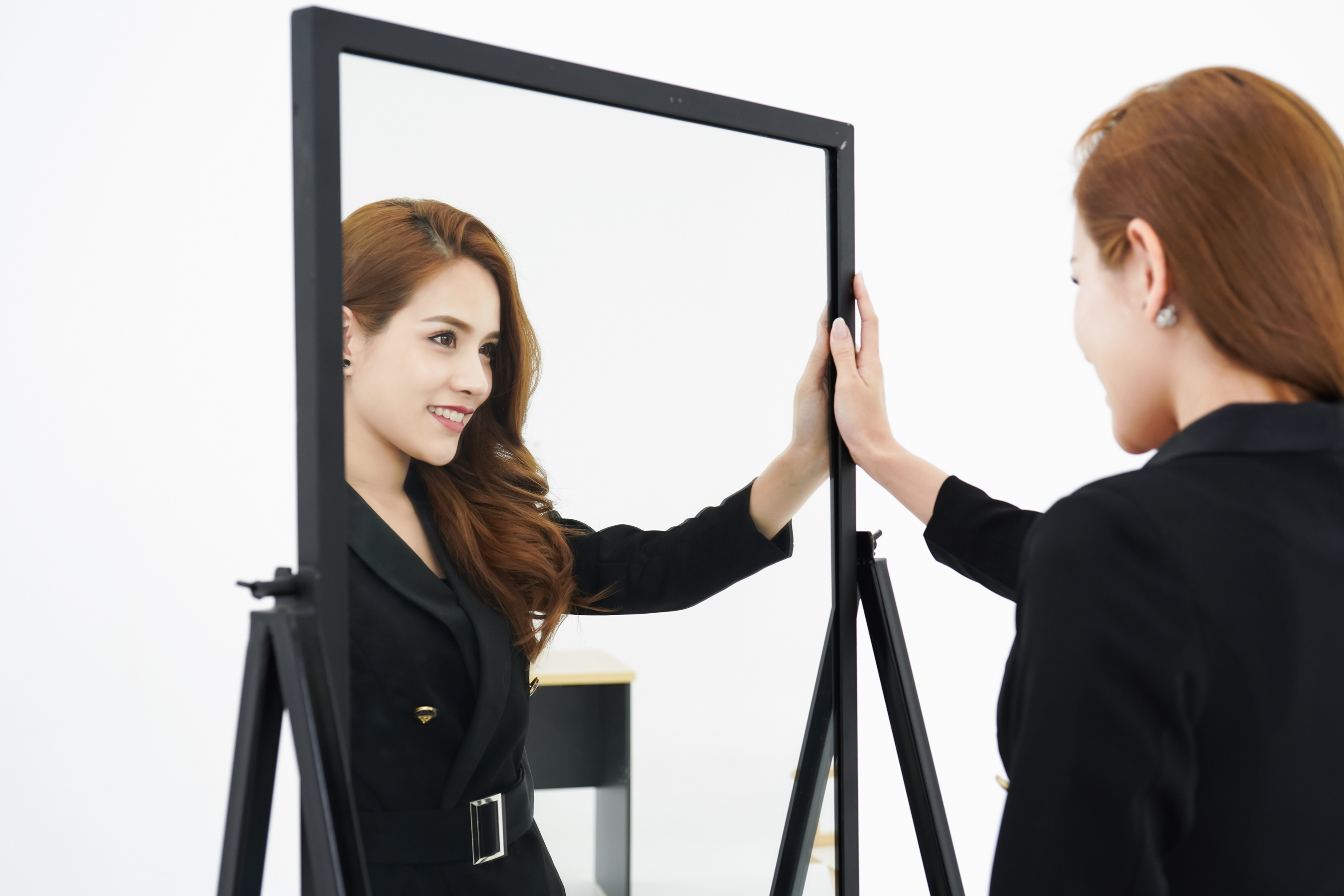 Over the past year, I've cried with customers, partners, and employees too many times. Instead, I dedicated my time to helping thousands of customers save their businesses and transition to a new world of work. And I began to weave new insights into the book. I discovered empathy is critical to sales success.
Sales Secret #2: Learn how to connect with people.
This book isn't about me. It's about you and the real people you know. Everyone sells. People need vital takeaways that will have a more immediate impact today! Sales are the fuel for job creation and the livelihoods of millions.
Today, I'm saying hello to many people I've never met before. I hope we can become fast friends soon. I've packed fifteen essential selling tips into this book to help you elevate your confidence and sales performance. I want to engage with you and your business.
You are students in college, wondering what the future holds. You're professional sellers and company leaders, CEOs, and "mompreneurs" with a growing family and business or direct marketing dream. You are charities that need donors, consultants selling the future, recruiters getting people back to work, veterans transitioning into a commercial business, small and family business owners struggling to stay afloat, and career-changers looking to put bread on the table. I wanted you to know that I am here to help you!
Sales Secret #3: Be up for a challenge.
The idea for this book started when customers and co-workers asked me to write a book of my sales secrets. The truth is, I didn't have the guts to write it then, and I lacked confidence. I've never seen a Native American business author before and was taking a leap of faith.
In March 2017. I reached a personal objective to sell a billion dollars in less than two years. I realized I was now in a small, elite group. I was confident and ready to share, but I had to learn WHY I was successful. What were my secrets to sales success, and what had all the other sales experts left out of the advice I learned over my career?
I dissected everything I knew about selling, jotting sales concepts onto hundreds of post-its on my wall. I classified and reshuffled these little yellow thoughts. Then I started to write. The results were
Sales Secret #4: Give thanks before and after your success!
It took three years to write this book. I worked full-time while balancing life, school, family, and friends. I wrote early in the mornings on weekends when no one was stirring, and many nights after everyone had gone to sleep. Thanks to technology, my voice dictated into text on my commute to work. I could tell when other drivers cut me off or agitated me by some of the words I later deleted in editing.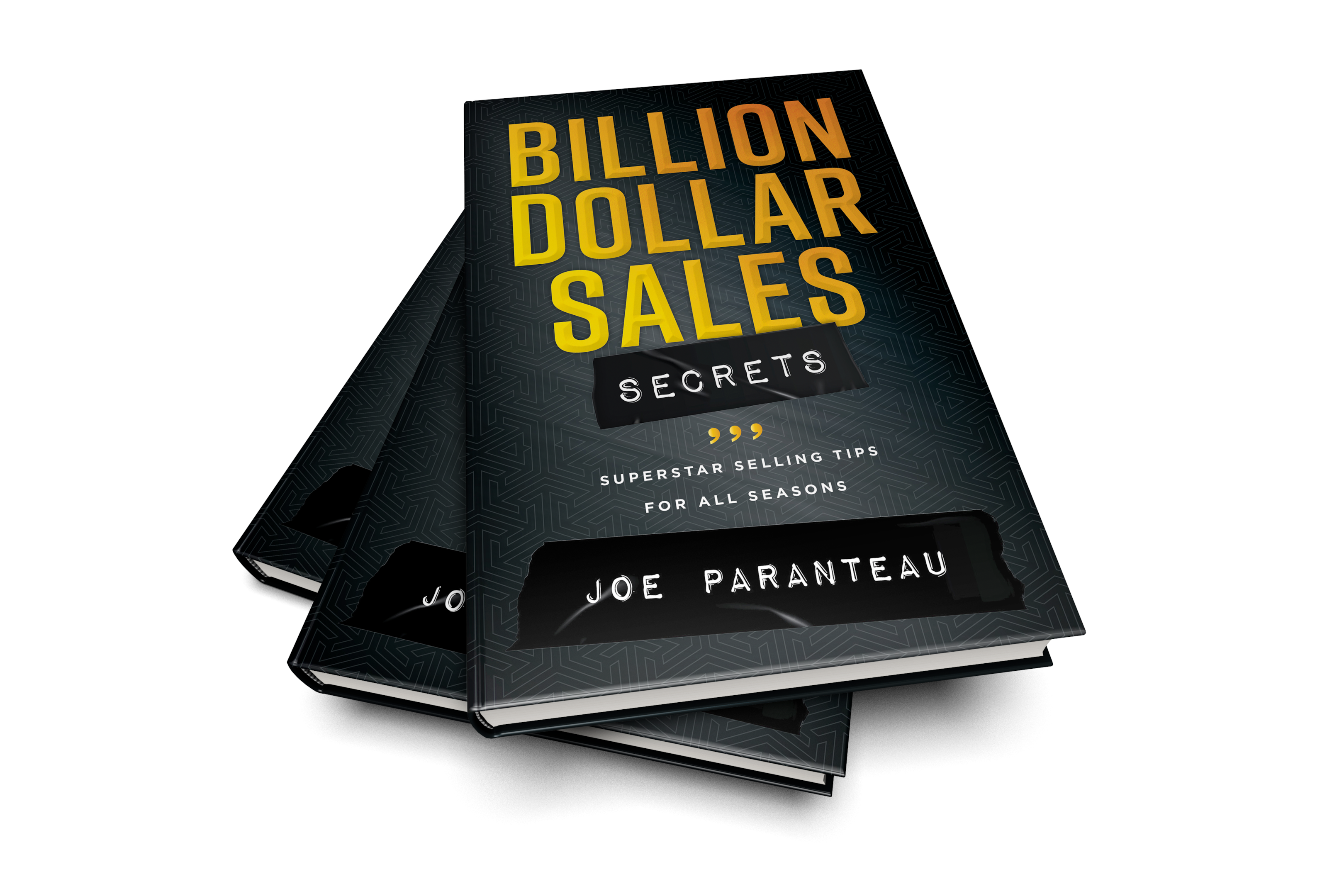 I enrolled so many fantastic people along the way to help make this book a reality. Above all, I'm grateful for them and their partnership. Andy Earle helped me edit and make sense of how to deliver the most value to readers. G Sharp Design in Charleston, SC, was a fantastic partner. I'm sorry if I'm a little protective; they are family now.
My family has encouraged me 110%, and I've had a fantastic publicist team and many coaches, mentors, and advisors. My co-workers at Microsoft inspire me daily as we tackle significant challenges. Thank you all! The process has been life-changing. I'm thankful to all my readers who will spend time on the pages of this book. It's my goal to give you the knowledge and confidence to help you on your sales journey.
Sales Secret #5: Plan for tomorrow.
Now comes the work of rebuilding, and sales will take center stage in the recovery. You and the people you know will benefit from these insights, and I can't wait to help you discover more about yourself and what might be holding back your potential.
In my time selling, I've learned a lot. Many people have influenced my sales career and helped me become the best salesperson I could be and become a great person. I've read many great books across various disciplines that intersect a sales career. I also put some elements into this book that I've never seen from anyone else. After I made mistakes, I thought about why I had never heard about some of these critical aspects of selling.
You don't have to wonder because I gave you all the vignettes to help you today where you are and inspire you for the future.
Check our Chapter 1 for Free
Chapter 1 is available for anyone who wants to see if they like it before buying it on my website. Also, check out my home page as well.
I'm so excited to meet you today! It's my honor to be on your team. Together, we will build your customer base. I want to help ignite your sales performance, dreams, and successes. Now let's change the world, one customer at a time.